The message is clear, we need to change how we live, or the Earth won't be fit, do you think our children will forgive?
Eleven thousand scientists in 153 countries have declared a climate emergency and warned that "untold human suffering" is unavoidable without huge shifts in the way we live.
That needs to be said again, loudly, and frequently ~ We are living in a CLIMATE EMERGENCY.
I understand how challenging it is to face this reality, it's so big it's virtually surreal. I've known about these issues for most of my adult life and yet it's still hard to grasp. Perhaps it is my children's presence that has brought this to the forefront in my path, and perhaps each of us needs to find the personal reason that brings it to the forefront for you, but the fact is inescapable that this is the paramount issue of our times and everything else pales in relation to this global crisis.
Our house is on fire, it is not a metaphor. Yet most of us continue to act like it's just another day, what are we going to do this weekend, what was your favorite distraction this week, did you see the new _______?
We need to mobilize for World War III, with the same comprehensive urgency our country and allies did with Hitler knocking on the door. Except the foe isn't an individual country or an evil dictator, it's our collective way of life, our dependence on fossil fuels, our aversion to discomfort and inconvenience that must be actively combated each and every day until the tides turn and we establish the foundations of sustainable energy systems and food supplies, as well as nurturing inclusive communities, in order to possibly see this through.
I can't pretend anymore that everything is alright ~ that delusion has become more stressful than facing the reality of our times and the imbalances our species has created. It's time for action, for empowered movement and inspired creativity to navigate the challenges ahead.
https://www.independent.co.uk/environment/climate-emergency-scientists-emissions-letter-climate-change-a9185786.html?fbclid=IwAR3SFJRB-tpB4WlYdJkroMraD7GqOF2_FMOu6_LM8wUjbGfKT3f4HgG52Sg
---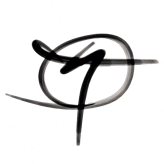 If you've enjoyed your visit, consider signing up for the occasional newsletter that features new releases, inspirations, and other Tales from the Shadow Gallery…