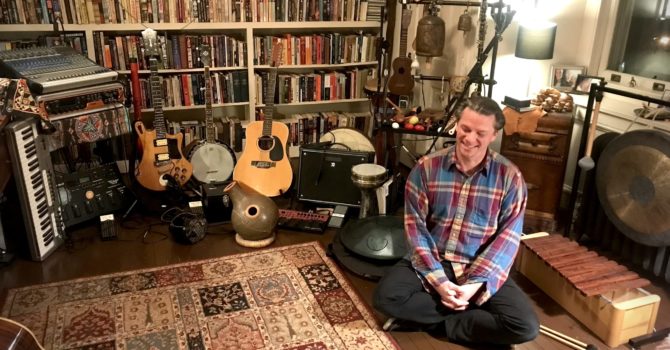 This might very well be the most terrifying thing I've ever done. If you're reading this, then I've committed and can't postpone or talk myself out of it anymore.
The Short Version ~ I've challenged myself to release a piece of music a day for however long I can, starting on March 17, 2020 (also the first day of Coronovirus isolation in our household).
The Longer Version:
Put me in front of 1000 people as a vaudevillian and I thrive. Put me in front of 20 people with a guitar and I may appear confidant, but inside is sheer terror. Sharing original music is one of the most intimate things a human can do. We become vulnerable in a way that very few other things make us. We are emotionally naked and fully exposed and standing in front of a full theatre in our underwear just waiting to be judged. But you're reading this, so I've committed. Let's jump off the deep end together…
I've been playing music for just as long as I've been a juggler (since early high school!), but most of my friends and acquaintances probably don't know that. My music-making has mostly been in the spirit of "this keeps me sane and balanced" and more like self-guided personal therapy than anything else. With a few memorable exceptions, I've mostly kept it to myself over the years.
I'm sensing that it's time to change. I have a deep reservoir of music that I have been recording for 30 years now, most of it solo, but there have also been some excellent collaborations along the way and one flat out band. Even if one person other than myself hears any of these things, it's doing more than sitting on my shelf gathering dust, so I think it's time to let some of them out.
Maybe some of these creations will even be appreciated…
I'm not exaggerating ~ I have hundreds of recordings from over 30 years of self-guided musical therapy ~ I've thought of these as explorations of my emotional spectrum turned into sound. The pieces weren't meant to be "songs" in the traditional sense, nor do most of them seem to fit anywhere genre-wise. Most of these pieces were written either as meditations, as sonic reflections on a thought or a feeling, or they helped me to work through challenging emotional passages or situations. Sometimes I listen to something years after the fact and think that I captured an archetype, or at least drew a personal map through turbulent waters. But when all is said and done, Music has been my comfort animal, reassuring to keep close, but definitely with a mind of its own.
So I've set myself a challenge ~ I'm going to release a piece of music a day for at least a month, probably more, and see what happens. I'm calling it Eric's New Eccentric Music Archive (E.N.E.M.A.), as it's a huge release of material that has previously been pent up. 😉 Sorry not sorry. I had to go there. I hope that made you smile. But it feels accurate ~ I've been holding on to this stuff for far too long.
In this day and age of pre-recorded loop libraries and samples, I ask you to keep in mind that throughout this archive 98% of the things you hear are original sounds being played by me ~ I have a fair collection of acoustic and electric instruments as well as various hand drums and percussion instruments, and am also very fond of creating new sounds and textures in synthesizers. There's also a didjeridoo and a ukulele, two of my favorites. On rare occasions, I resort to utilizing a pre-recorded drum loop because I'm hearing the need for something in the mix that I don't know how to play myself or can't figure out. But for the most part, even in the most densely layered compositions, everything is being played by me unless otherwise noted.
In going through my archives I've realized that there are a significant number of pieces that I truly love and have helped me through some pretty challenging times. In probably every case, I never shared them because I'm a perfectionist and they were never quite "there" in a public way, or I was too insecure and felt too vulnerable sharing such an intimate thing. And then my creative process always has me looking over the next horizon and so I never followed through and finished or polished a piece because I was already moving on to the next inspiration, or the next thing to work through.
So I'm done with that ~ a big part of the reason why I feel compelled to let all of these things see the light of day now is to just get over that feeling of "it's got to be perfect" before I want to share because you see where that's gotten me ~ 30 some years worth of creativity sitting in a vault. Maybe I'm just at that point in my life where I don't care anymore whether these things are perfect or not, or whether they're sketches never fully realized… I'm ok with that.
I've come to realize that I'd rather share and let go of these things to change my habits, as I don't think these habits have been serving me very well for all this time ~ musically I've become an inadvertent hoarder, where in real life I cherish sharing whatever I've got. It's time to realign my energy, deepen my integrity, and stop being so afraid that I will be judged for not being good enough.
I'm going to start this offering with the most recent project I've been working on for a couple of years now, and the creation that I'm certainly the proudest of ~ The Small Craft Advisory. It started with writing a poem that I thought might be fun to set to music, which turned into something else entirely. There are now 9 or 10 (or 12) of these things and each one has been a profound discovery process. I've come to think of them as a series of podcast opinion pieces set to theatrical sound sculptures. That might be the name of their genre. This collection also feels decidedly activist, and perhaps they may serve some purpose.
So here they are, in all of their imperfect glory, for what they are, warts and all. Starting tomorrow, a musical creation a day for at least a month, in all likelihood more. This is how I'm going to spend my Coronovirus retreat from the world.
If anything speaks to you, I'd love to hear about it! If something moves you or causes you to think of someone in particular, please consider sharing it with them and passing it along. I've come to appreciate that creativity in any of its forms only becomes real when it's shared and touches someone else's heart ~ please let me know if I do.
And if you think to yourself "Damn I'd love to mix this into something else entirely" please do and let me know ~ I've long suspected that many of these creations are only going to be fully realized by changing context completely, and that's something beyond the scope of my wheelhouse. I'd love to collaborate with someone who knows remixing and Ableton type things well ~ I've got even more snippets, phrases, and themes that I've never done anything at all with that would lend themselves to electronic composition and remixing.
In other words, are you my George Martin? Where are you, George? Let's take this to the next level. I've got boundless musical creativity and I need you…
Ultimately I'm feeling the need to clear my creative energy out so that I have room for whatever comes next. I'm also experiencing in my heart of hearts that for a thoughtful caring human, the challenges of our times demand a response.
This is my response… Positive creative caring energy cast into the world like seeds into a garden.
Aho.
---
---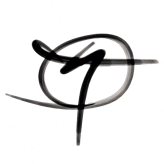 If you've enjoyed your visit, consider signing up for the occasional newsletter that features new releases, inspirations, and other Tales from the Shadow Gallery…