Pictures do indeed speak a thousand words..
I've been taking pictures since I was a child living in London and given my first film SLR.  I love how a simple photo can spark so many thoughts and memories, trigger stories, remind us of so much wonder, and generate curiosity about the world we live in.  
Since August 18, 2011 I have been keeping a picture a day photo journal, and in a wild twist of fate, it was two days before I met the woman I married and now have a family with. This project has become an extraordinary chronology of our entire relationship and how it has grown over the years, and I marvel at the serendipity.
I share my photography through Flickr (curated) and Instagram (random), depending on my mood.
Prints are available for any piece, please get in touch.
[envira-gallery id="141″]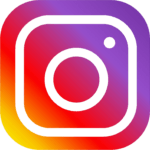 "And above all, watch with glittering eyes the whole world around you because the greatest secrets are always hidden in the most unlikely places. Those who don't believe in magic will never find it."  
 ~Roald Dahl